FIFA has stripped Peru of rights to host the U17 World Cup due to concerns about the nation's ability to meet the infrastructure requirements. The country was looking to host the tournament in October but a number of inspection visits carried out by FIFA has revealed that Peru has a lot of challenges related to infrastructure. These challenges are believed to pose a lot of problems when it comes to the delivery of the event. Peru recently won the rights to host the tournament.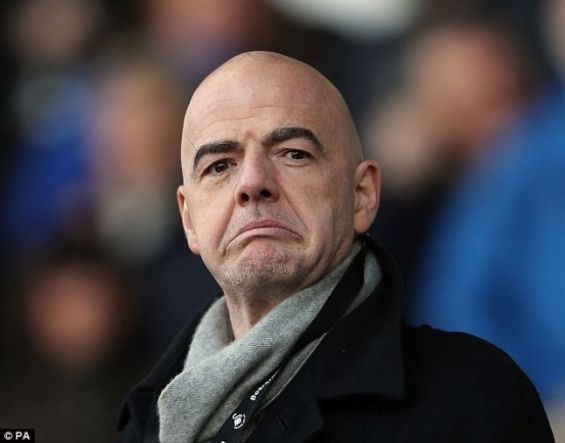 After careful consideration of various factors, the FIFA council seems to have decided on hosting the tournament not in Peru. The council consisted of Gianni Infantino, who is the current
FIFA president, and several other regional confederations. The next destination of the host country is not revealed yet as it may take a while to arrive at a decision. The blow of not hosting the U17 World Cup may not be decisive financially for Peru, but it is a major disappointment for the nation in terms of keeping their football tradition going. The South American country may not be on par with the likes of Brazil and Argentina in terms of history but they have produced some high profile players in the past.
"Following various inspection visits by FIFA and further meetings with the Peruvian Football Association (FPF), and in view of a number of organisational and infrastructure challenges linked to the event delivery, the Bureau of the FIFA Council has decided that the FIFA U-17 World Cup 2019 will no longer be staged in Peru. FIFA is currently evaluating different alternatives concerning the appointment of a new host country. Further information will be provided by FIFA in due course," said a FIFA statement. The tournament was expected to take place in October.