Ricardo Gareca said that he is extremely pleased with the way Peru were able to recover from a recent poor results to set up a 3-0 victory over Chile during a recent friendly match.Peru had suffered disappointing defeats against Netherlands and Germany in recent times. The victory over Australia in the final World Cup game was the only success for Peru in the last few months of action. In such a situation, the team were in desperate need of a victory in the friendly against Chile in order to act as a morale booster for the forthcoming qualification campaigns.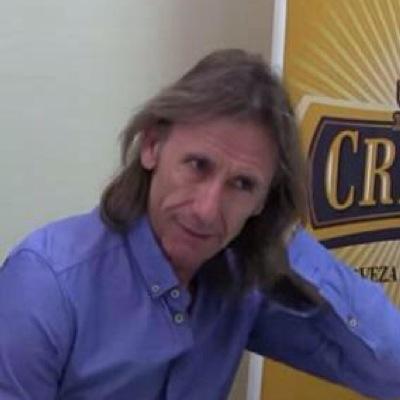 Gareca watched his team struggled to break the deadlock in the first half but the first goal of the game came in the 64
th
minute after an own goal from Roco. Peru were able to capitalise on the lead and came up with a brace through Pedro Aquino in the 75
th
and 86
th
minutes. This was able to hand Peru with a substantial lead in the game. Now, the morale boosting victory may act as a great incentive for the club in the forthcoming matches against the United States and Costa Rica. The game against United States is the priority for the national team as Costa Rica are their opponents only in October.Gareca was especially happy with the wayRaúlRuidíaz came up with a strong performance for the national team.
"We can lose with any team because they have a good level, but it's important to come out of the defeats,
today we played an important game and we won a historic rival, it was a special match and we experienced it in a very special way. Arturo Vidal is a great player and it was necessary that he did not get too involved in the game, the team did a great job to neutralize it, they were very applied and
we are very satisfied
with the attitude of the team," said Gareca.